.
The 2014 International Conference
THE VITALITY OF NEW RELIGIONS: THINKING GLOBALLY, EXISTING LOCALLY
Baylor University, Waco, Texas
June 4-7, 2014
Programme
Registration Form
The 2013 International Conference
CHANGING RELIGIOUS MOVEMENTS IN A CHANGING WORLD
Dalarna University, Falun, Sweden
June 21-24, 2013
Cyberproceedings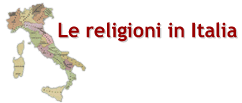 Ultimo aggiornamento: 22 aprile 2014
NEW

A Goodly Company of Spirits: Ethel Le Rossignol (1873-1970) and Her Spirit Paintings by Massimo Introvigne


Scenari di un conflitto mondiale: ultra-fondamentalismo islamico, terrorismo, anti-terrorismo - Articoli di Massimo Introvigne e documenti

Come (non) far nascere Al Qaeda in Crimea, di Massimo Introvigne (La nuova Bussola Quotidiana, quotidiano online, 4 marzo 2014)

Twenty Years of CESNUR
A paper presented at the Annual Meeting of the American Academy of Religion – Chicago, November 2, 2008, by Massimo Introvigne
CESNUR Newsletter

I would like to subscribe to the CESNUR Newsletters. I understand my subscription may be discontinued at any time
Desidero iscrivermi alle newsletter del CESNUR, potrò cancellarmi dalla lista in qualsiasi momento.

BUY BOOKS
in ENGLISH at
in GERMAN at

in ITALIAN at

in FRENCH at
antiquarian at
comics at
.
By default the engine searches for documents that have all the specified words.
If you wish to find all the documents that have any word, then use "or" between your search words.
To search for a phrase use double-quotes to delimit your search terms.
To truncate a word, use an asterisk (*) at the end. For example, the search "relig*" would retrieve documents that have the words "religion", "religious", etc.

NUOVO LIBRO
Massimo Introvigne - Roberto Marchesini
Pedofilia. Una battaglia che la Chiesa sta vincendo
Sugarco, Milano 2014
NUOVO LIBRO
Massimo Introvigne
Le domande dell'uomo. Filosofia per chi ha fretta
PassionEducativa, Benevento 2013
Introduzione

NUOVO LIBRO
Massimo Introvigne
Il segreto di Papa Francesco
Sugarco, Milano 2013

Recensioni e interventi sull'«effetto Francesco»

NUOVO LIBRO
Massimo Introvigne - PierLuigi Zoccatelli,
L'isola che c'è. Le comunità protestanti in Sicilia
Edizioni Lussografica, Caltanissetta 2013

Massimo Introvigne - PierLuigi Zoccatelli, L'isola che c'è. Le comunità protestanti in Sicilia, (Il Foglio, 1 maggio 2013)
Le minoranze religiose, di Valerio Cimino (La Sicilia, 4 maggio 2013)

SPECIAL PAGES




Luigi Berzano (a cura di), Credere è reato? Libertà religiosa nello Stato laico e nella società aperta,
Edizioni Messaggero, Padova 2012, 312 pp., euro 24,00
Recensione di Luca Bossi

The Children of God/The Family
Jehovah's Witnesses
'They keep changing the dates': Jehovah's Witnesses Changing Chronology, by George D. Chryssides
Massimo Introvigne: Bibliografia / Bibliography
Biografia
LITERATURE, POPULAR CULTURE AND RELIGION